Proud To Be Anstey's Number One Hog Roast Suppliers
If you are looking for some lovely food in this Leicestershire location, Hog Roast Anstey are the local caterers who can provide it, no matter what the occasion. Whether a hog roast has always been at the top of your event catering wish list, or it is something you have only just considered, we would like to thank you for your interest in our catering services and take this opportunity to tell you more about our approach to catering, the delicious range of catering menus we have available, and of course, why our hog roasts are considered to be the best in the area!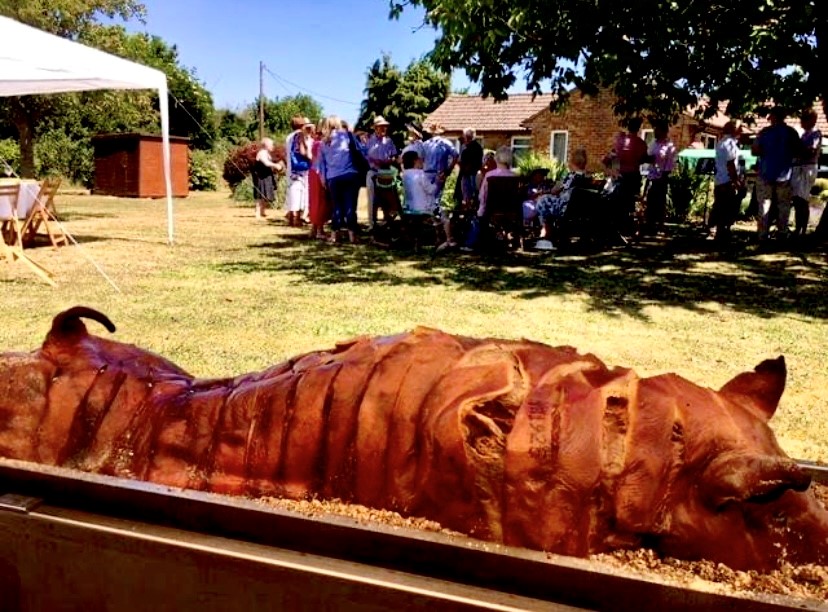 A Fantastic Hog Roast For Any Occasion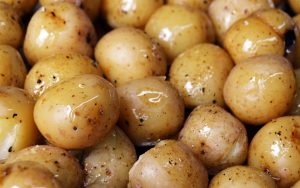 There is nothing more delicious and impressive than a hearty hog roast that has been cooking slowly onsite for several hours. Never out of place or in the way of any other things that are happening on the day, our eye-catching, yet streamlined hog roasters provide a practical outdoor catering solution and great feature for any outdoor event. Providing both style and substance, our hog roast feasts are perfect for any outdoor occasion. We have harnessed the ancient tradition of spit roasting meat outdoors and made it a modern mobile catering option that is suitable for a surprisingly wide range of events. This is because we are able to intermingle our unbeatable hog roasts with a multitude of other dishes to suit our clients' tastes, sense of style and the occasions we are catering for.                                                                                                   
Anstey's Answer To All Your Event Catering Needs
Thanks to our ability to provide complete catering packages and modern menus that satisfy a wide range of tastes and dietary requirements as well as supplying unbeatable hog roasts, there is no need to look elsewhere for a team who can meet all of your event catering needs. We can supply perfectly cooked hog roasts either served as hearty sandwiches or as the main course served with all the trimmings as part of a more varied or formal meal.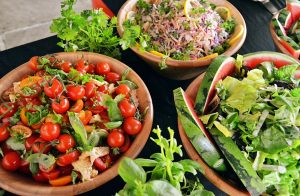 We offer an abundance of different menu combinations which you are free to choose from to suit your own tastes, the occasion and the requirements of your guests. We are here to advise you on what would be the most viable option for your budget and the occasion, but we will always leave the final decision on what to include on your menu up to you. As you will see if you pay a visit to the menus section of our website, we supply creative catering packages for weddings, corporate hospitality, private parties and Christmas parties, as well as any local festivals, outdoor concerts, sporting events and markets taking place in the Anstey area.
Hog Roast Anstey Machine Hire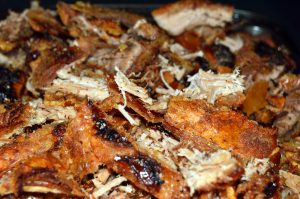 If you are looking for a creative and cost-effective way of doing your own catering for an outdoor event, why not hire a hog roast machine? We offer short-term and long-term hire packages on a flexible basis, and we have a range of machines available for hire to suit all catering needs, parties of all sizes and different levels of catering experience. Whether you are a budding barbecue chef who wants to feed your guests for a garden party you are hosting or you are a commercial caterer who wants to try hog roasting out before committing to  buying a machine of your own, here at Hog Roast Anstey, we are the local leading authority on all hog roast equipment-related matters and we will provide you with a machine for hire that will help you to produce some fantastic food to impress your guests without going overboard on your budget.
Please contact us here at Hog Roast Anstey for more info on our catering and hog roast machine hire services.